I Svenska ProjektAkademiens årliga uppsatstävling har inför 2019 års pris inkommit tio uppsatser från inte mindre än åtta olika lärosäten. Det gör tävlingsjuryns arbete spännande och lärorikt, men också svårt då uppsatserna samtliga är av hög kvalitet.
Juryn har dock enats om att välja ut tre av uppsatserna till en finalomgång, där de läses och värderas av både forskningsutskottets ledamöter och ytterligare andra akademiledamöter. Vinnaren presenteras vid Akademiens årssammankomst den 11 april. De uppsatser det handlar om är de följande, utan någon inbördes ordning:
Adam Carlsén och Oscar Elfstrand, Luleå Tekniska Universitet: Augmented Construction: Developing a framework for implementing Building Information Modeling through Augmented Reality at construction sites. Construction projects struggle to meet their budgeted cost, time, and quality requirements due to problems with cross-functional communication, which are made worse due to usage of mediums that are unable to handle the increasingly complex information required in the projects. Visualizing Building Information Models (BIM) through Augmented Reality (AR) on construction sites is believed to have the potential to solve many of the construction industry's current communication problems. However, although academic efforts have been made regarding BIM through AR, contemporary research is limited to clinical trials and concludes that there is a need for studies conducted in real construction environments; even though practical testing has been conducted within the industry. To address this, the purpose of this report was to compile the academic knowledge and retrieve the experience available in the industry, and provide a situation assessment that updates the field of AR and BIM. To answer the research questions, an exploratory study with abductive approach was used. The knowledge of industry practitioners with experience of BIM through AR testing, the usability of BIM, or the functionality of AR, was collected through 20 semi-structured interviews. The findings contribute to the academia by extending the field of AR and BIM to include the perspectives of industry actors, and moving the focus of AR and BIM research past initial testing to actual implementation and usage of the technology. The main contribution towards managers is a roadmap which provides a sense of direction by being both a tool for assessing their company's position along the path of AR and BIM implementation, but also provides insight regarding how to progress to the next step towards achieving fully implemented AR and BIM.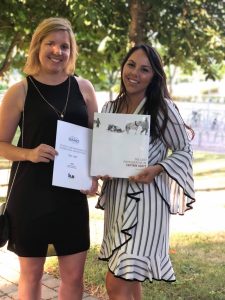 Elena Czarnecki och Andréa Stephanou Hällöv, Linköpings Universitet: Levers on Levels
in P-form Organisations: A Case Study about Management Control of Complex Projects at Saab AB. Considering the flexible structure of P-form organisations and the task to execute complex projects there is a need to gain a full understanding of management control systems across all the levels of the organisation and the way the levers of control are connected to each other. The purpose of the thesis work is to increase the understanding of the management control levers used by P-form organisations on the different organisational levels, in particular of the control linkages across the organisational levels. A single case study approach was taken, which involved multiple sources and data collection techniques, including 15 interviews and one workshop with managers from all the organisational levels of the company. Findings indicate that management control systems in P-form organisations must be viewed from a multi-level perspective in order to gain a holistic understanding. Moreover, a balance of control levers must be in place on each level, as well as among the control linkages that enable the integration of management control across the organisation.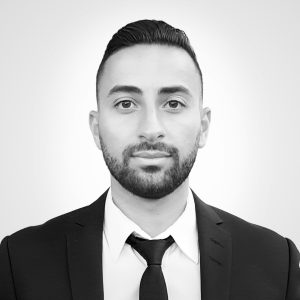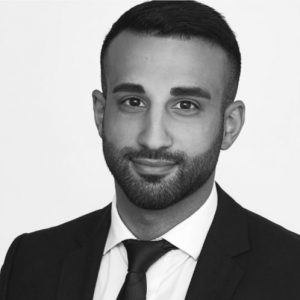 Ninos Bethzazi och Andy Hanna, Kungl Tekniska Högskolan: The role of the manager in an agile organization. Inom ledarskap används idag termen agilt allt mer, vilket ofta inkluderar användandet av agila metoder inom produktutveckling. Då allt fler organisationer inför användandet av agila metoder, tappar också de traditionella ledarskapsmodellerna sin roll. Detta gap som uppstår har kommit att fyllas av nya agila ledarskapsmodeller. Vidare blir också självstyrande och tvärfunktionella grupper viktiga koncept. Dessa förändringar medför en avsevärd förändring av chefsrollen. Denna studie undersöker hur chefsrollen förändras i en organisationen som blir allt mer agil. Resultatet påvisade att de flesta arbetsuppgifter inte förändrades. Vissa av dessa förändrades i karaktär och i utförandet, till följd av införandet av en agil metod och strukturella förändringar i företaget. I ett fall skiftade arbetsfokus från en arbetsuppgift till en annan. I samspelet mellan chef och grupp har nu chefen nya roller att ta hänsyn till. Chefens roll blir mer av en facilitator, där nya ledarskapsmodeller också står till mötes. Chefen har också större möjligheter till delegering av arbetsuppgifter än tidigare. De utmaningar som identifierades rörde kommunikation och koordination, kontroll, och hanteringen av agila metoder.